media_content.tooltip.skipped
5 Reasons Why Being Active Outdoors Makes Us Happier and Healthier
Hiking, Cycling, Running – Being active outdoors makes us calmer, healthier and happier. Nature has a soothing effect, circulation is stimulated, and the mind cleared. Find out what science has to say about outdoor exercise and its effects on our physical and mental health.
The pursuit of happiness has occupied poets, philosophers, theologians, and psychologists for centuries. Is it just a matter of luck? Does happiness lie in our own hands? And what is happiness anyway?
Happiness depends on various factors, but many experts agree: being active outdoors makes us calmer, healthier and happier. There are dozens of books on the subject: Vom Glück des Wanderns – Eine philosophische Wegbegleitung ("the happiness of hiking – a philosophical guide", Albert Kitzler), Das neue Wandern: Unterwegs auf der Suche nach dem Glück ("the new way to hike: in search of happiness", Manuel Andrack) or The Biophilia Effect: The Healing Bond Between Humans and Nature (Clemens G. Arvay), to name just a few.
media_content.tooltip.skipped
1. The Forest Can Boost Our Immune System
media_content.tooltip.skipped
The biophilia hypothesis, for example, relates to the interaction between humans and nature. Swedish researcher Roger Ulrich demonstrated back in the 1980s that alone the view of a tree from a hospital window helps patients make a swifter recovery. Austrian biologist Clemens G. Arvay found out that signals and compounds from plants such as terpenes stimulate our immune system. In addition, exercise in the fresh air reduces blood pressure, strengthens the heart and circulation and deepens the breath. According to a US study, regular forest bathing reduces stress, or cortisol levels to be precise. In Japan and the USA, forest bathing has become an officially recognised form of therapy.
media_content.tooltip.skipped
2. Switching Off in Nature Lets Us Recharge Our Batteries
media_content.tooltip.skipped
In search of greater joy of life, many nature lovers do not just seek forests and meadows, but so-called "places of happiness". These are particularly wonderful, magical, or mystical places, where you can unwind and draw mental strength. There are 212 dedicated "places of happiness" in the Austrian region of Salzkammergut alone, which invite you to pause for a moment, switch off, and recharge your batteries. How about sitting in a 1,000-year-old linden tree's shade, for instance?
3. Being Active Releases Feel-Good Hormones
media_content.tooltip.skipped
In fact, everyone is - at least a little bit - responsible for their own happiness. Be it on a relaxing walk through beautiful Alpbachtal or an active hike, cycling along the Lechweg Trail, or on a challenging mountain tour of the Großglockner, being active outdoors releases feel-good hormones such as serotonin and dopamine. Those who successfully rise to a challenge (be it alone or in a group) feel animated and happy.
4. Memories Lead to Long-Lasting Happiness
media_content.tooltip.skipped
This "summit happiness" or feel-good courage often continues to have an effect for a prolonged period of time. Danish researcher and "happiness expert" Meik Wiking found that happy memories evoke positive emotions. And the more senses involved in that moment, the greater recollection will be later. His advice: absorb special moments with care. This will have you feeling better when recalling the situation even long after it took place. That is why it is important to recognise and celebrate wonderful experiences, because memories are what shape us and hold us together, according to Wiking.
5. We Can Clear Our Minds and Gain Room for New Ideas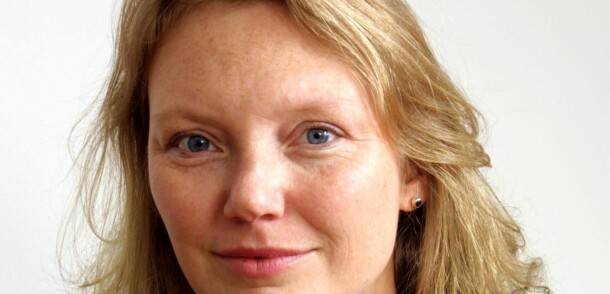 media_content.tooltip.skipped
Claudia Steiner
Claudia Steiner is a freelance journalist. She grew up in Munich and, after living in Bamberg, Cologne, Düsseldorf, Hamburg, and Istanbul, she returned to Munich – not least because of its close proximity to the mountains.
You might also be interested in...